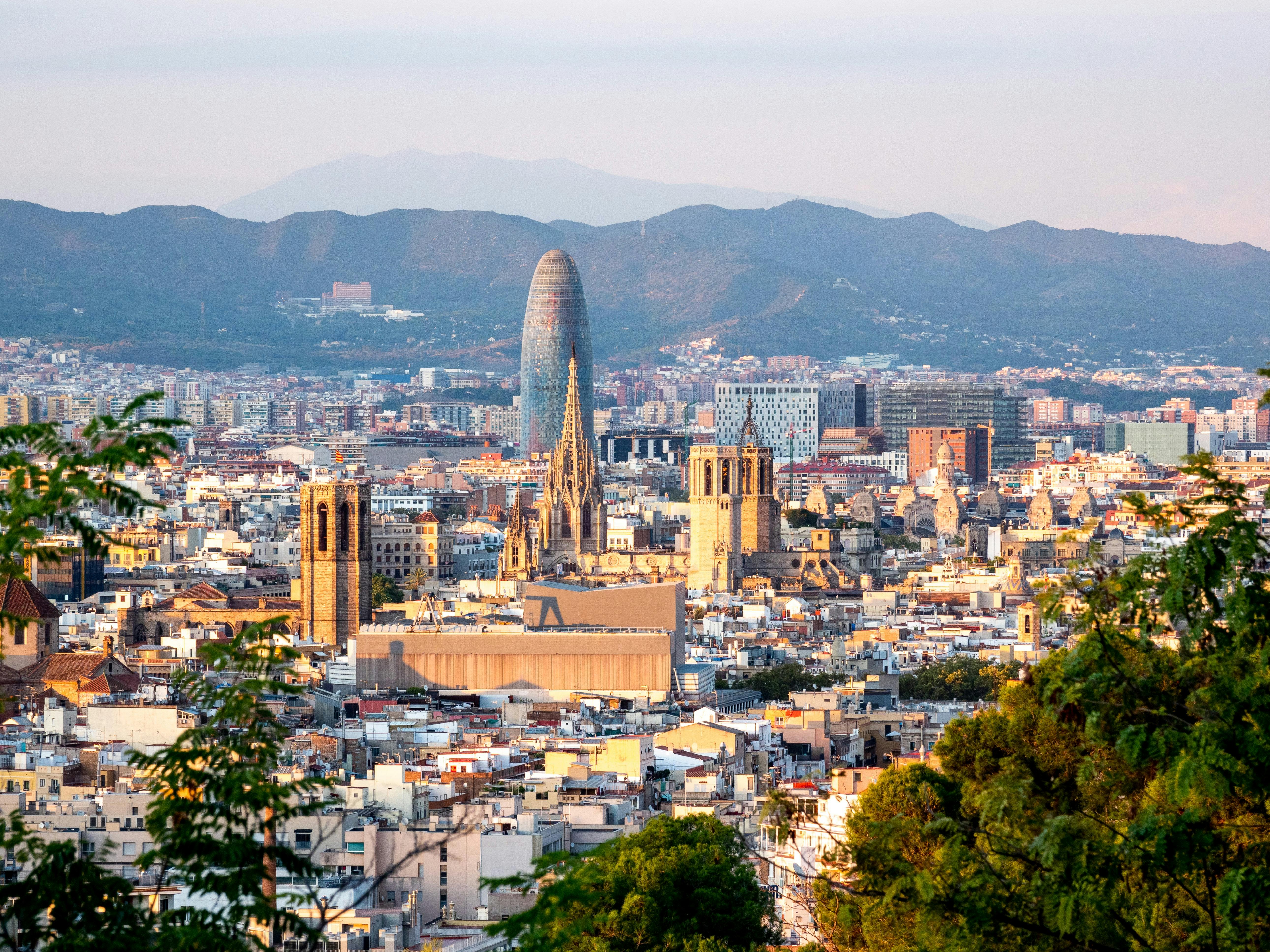 Hello from the Barcelona Tech Hub
Our engineering team is building customer-centric products in our sunny, beach-side Barcelona office. Glovo's headquarters are located in the heart of Barcelona's Poblenou district, currently undergoing a dramatic transformation transitioning from an industrial area to a technology and innovation hub known as 22@. 
Our offices provide energetic, vibrant spaces with clusters of vegetation that help inspire, energise and boost the mood of our employees.
Working in Barcelona
"What I value most is working with people who share the same values"

Carla Urrea - Software Engineer

Since the first day I joined the Platform team, I've been involved in projects that have had a major impact on the company. Working with such a talented team makes it easy to keep learning and growing in my career. But what I value most is working with people who share the same values and know how to have a good time.

"The company culture fosters an environment of collaboration"

Usama Zafar - Software Engineer

I've always searched for a company that not only appreciates good work but encourages working on self-growth by providing dedicated weekly learning time, several tech talks, and free resources, just to name a few. The company culture fosters an environment of collaboration and problem-solving. I've always wanted to make an impact working a daily job but to think that my code is directly seen by millions every day exceeds anything I imagined doing!

"The relocation process to Barcelona was really easy"

Braulio Vargas López - Software Engineer

What I like most about working at this company is the opportunity it offers to work with an exceptional team, both technically and personally. This has helped me grow a lot technically by being surrounded by really good engineers that guide you to follow the best practices and improve your skills. Thanks to the good vibes and care from my team, the relocation process to Barcelona was really easy and I now consider this city my new home.
Mediterranean

Located by the sea, the climate consists of mild, sunny winters and hot summers. The gastronomy of Barcelona is characterised by a clear Mediterranean flavour with liberal use of olive oil, fresh vegetables, fish, and meat thanks to its proximity to the sea and mountains. Barcelona city is also ranked among the best cities in the world for quality of life, safety, and equality.

Architecture

Antoni Gaudí is Barcelona's most influential Art Nouveau artist, responsible for creating numerous astonishing works, including masterpieces like the Sagrada Familia, Casa Milà (also known as La Pedrera), Casa Batlló, Park Güell, and many others.  Each of them stand out for their richness of colours and textures and embodiment of nature's organic forms.

Fun facts

Did you know that…

The famous Basilica of the Sagrada Familia has taken longer to complete than the Egyptian Pyramids
Barcelona is home to the largest football stadium in Europe
Barcelona entertains neither flamenco nor bullfighting
Join Our Team
Are you interested in being part of a dynamically growing, world-class engineering organization? Don't hesitate to apply!
See more
FAQ Barcelona Tech Hub
Your questions answered.
We have put together commonly asked questions to give you more information about Glovo.