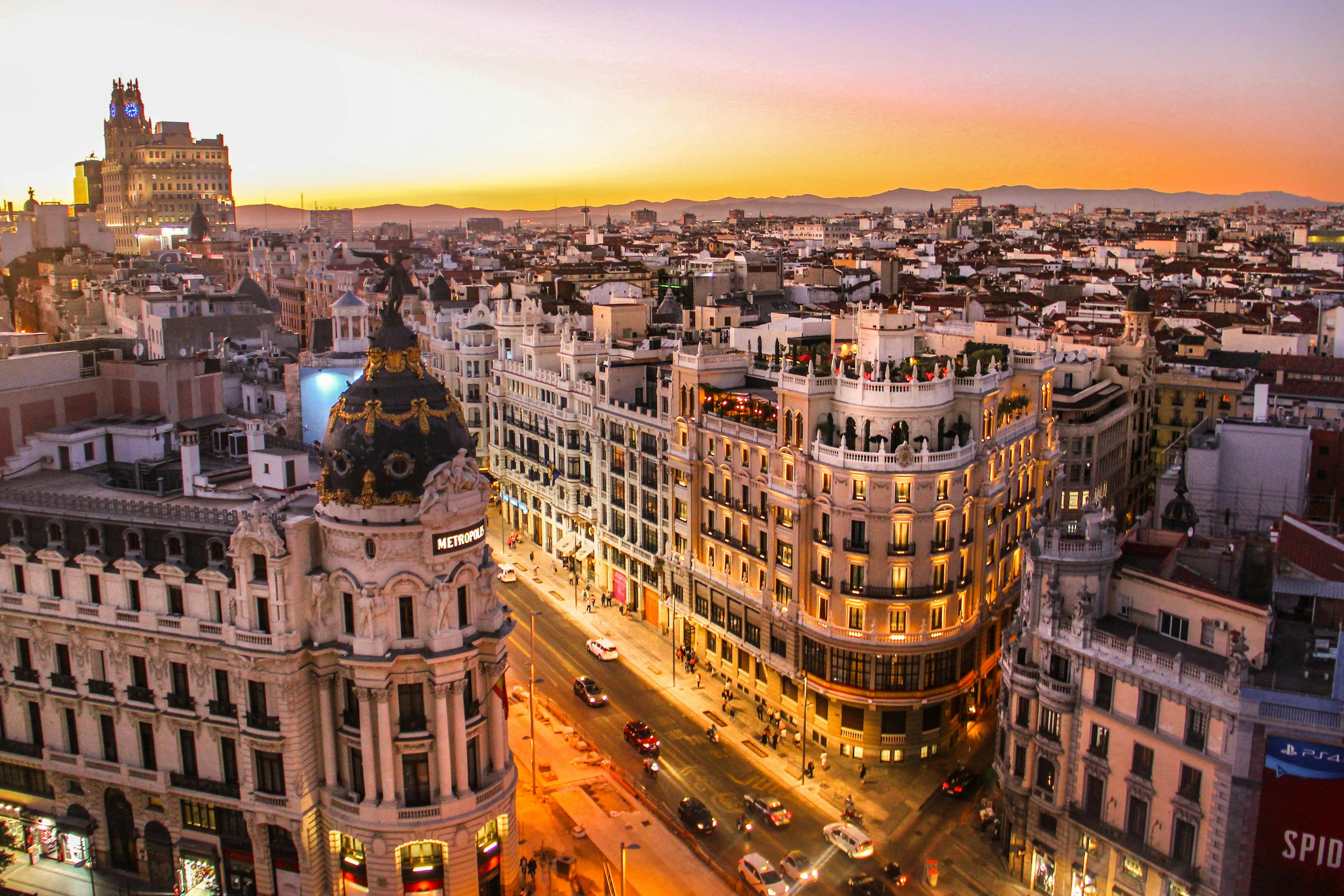 Hello from the Madrid Tech Hub
Glovo's second Spanish tech hub is located in Madrid, in the Chamberi neighbourhood in the heart of Madrid. Glovo's Madrid offices are ideal for engineers who want to work in big tech in one of the fastest-growing delivery companies, in one of Europe's fastest growing tech cities.
"The atmosphere at the Madrid office is marvellous"

Manuel Falcón - Software Engineer

At Glovo, we are at a point in which there are amazing opportunities for engineers to work on really interesting and impactful initiatives. It's gratifying to work on a product that has a true impact on yourself and the people you know. The atmosphere at the Madrid office is marvelous and people join together for different clubs, such as board games, padel, and yoga, which is a clear indicator of our value, "Good Vibes".

"At Glovo, performance and data-driven decisions are crucial"

José Durán - Software Engineer

Working at Glovo lets you work close to real problems, not only as an engineer but also as a customer. In my team, we work on solutions to increase the visibility of our partners and their products so they become more attractive to our customers. At Glovo, performance and data-driven decisions are crucial. Because of that, we strive to create the best software possible and improve our solutions based on pure data obtained by experimentation.

"Big challenges and a very dynamic, multicultural environment"

Stefano Tortarolo - Engineering Manager

From day 1 I had the big opportunity and challenge of building a brand new area in a Tech Hub that was still under construction. My team is now composed of nearly 15 members from more than 9 nationalities. Big challenges and a very dynamic, multicultural environment make Glovo and our Madrid Tech Hub a special place to work. There is a great mix of startup vibes with many opportunities to have a huge impact on our customers while being backed by a very established company.
Climate

Situated at 650m above the sea, Madrid is the highest European capital, and with 250 sunny days a year it is also the sunniest. The blue sky and sunlight enhance the vibrant energy providing a climate that makes it possible, day or night, to enjoy to the fullest the city's streets where art and history, outdoor cafes, markets, and summer cultural performances come together.

Culture

Spain's vibrant capital is known for world-class art galleries and museums, historic buildings,  impressive architecture, live music, cinema, and theatre. The must-see museums in the city include the Prado, the Thyssen-Bornemisza, and the Reina Sofía, which feature works by well known artists such as Diego Velazquez, Picasso, and El Greco.

Fun facts

Did you know that…

Madrid is home to the oldest restaurant in the world, restaurant Botin (1725)
People born in Madrid are nicknamed gatos (cats)

Madrid was founded around the year 860 A.C.
Join Our Team
Are you interested in being part of a dynamically growing, world-class engineering organization? Don't hesitate to apply!
See more
FAQ Madrid Tech Hub
Your questions answered.
We have put together commonly asked questions to give you more information about Glovo.