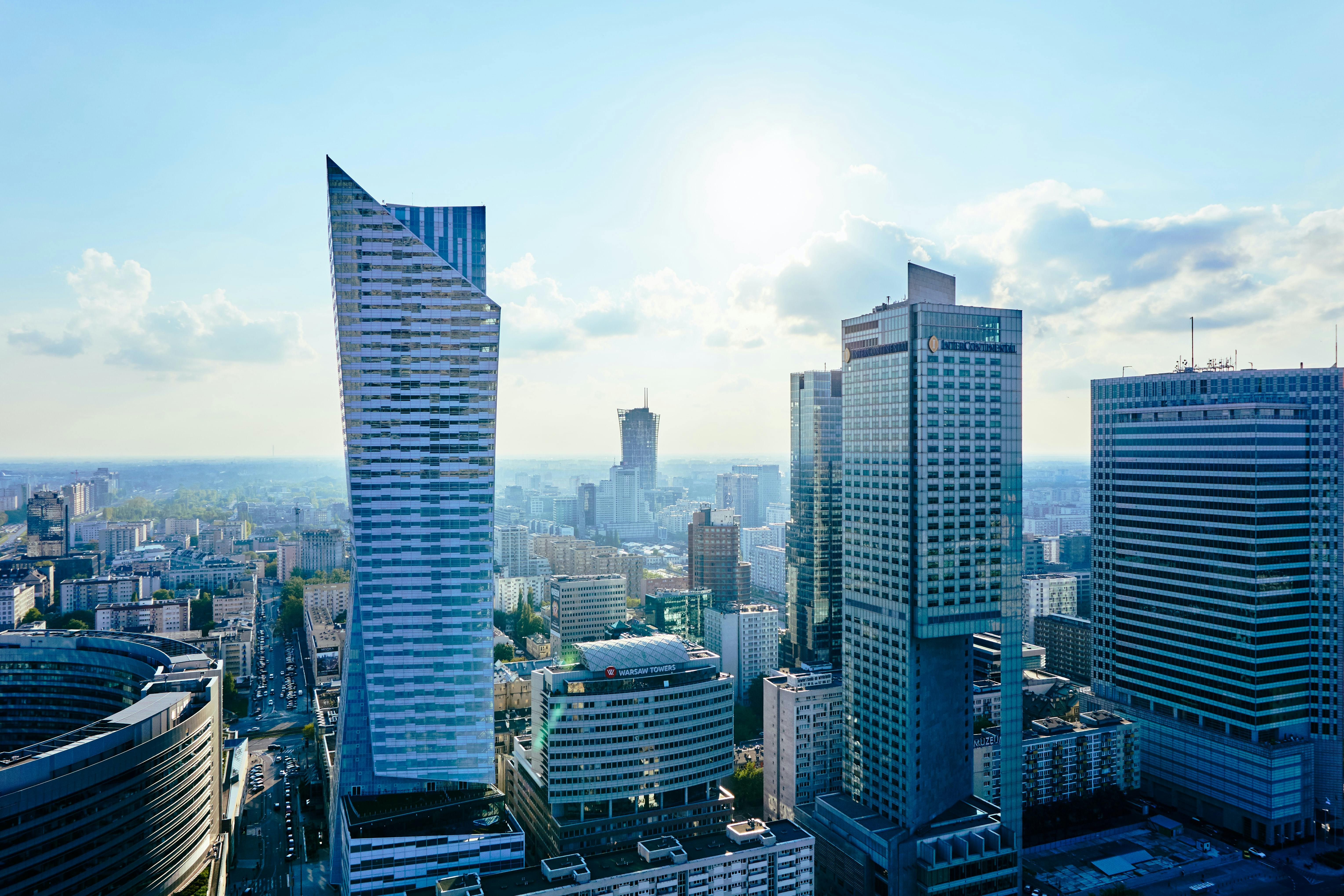 Hello from the Warsaw Tech Hub
The Warsaw Glovo Hub is based in the beautiful and vibrant Wola district, in the heart of the city. Our office is located in a complex of revitalised buildings which used to be a brewery during industrial times. This friendly and open space is the perfect venue for our engineers to uplift their engineering potential!
Glovo's Warsaw office is home to nearly 80 tech and product experts, leveraging advanced technology to build products impacting millions of users.
Working in Warsaw
"Clearly, Glovo's strongest asset is its people..."

Piotr Jasiun - Engineering Manager

While every company has its challenges, at  Glovo, thanks to a great team, we can always come up with the right solutions. It's not only about high levels of professionalism, but also about great values and culture. You can find a lot of good vibes and support whenever you need it! In Warsaw, we share a relatively small office between tech and operations teams, which makes it possible to maintain a close connection between engineering and business.

"Great power, great responsibility, and a huge learning opportunity"

Mateusz Chrzonstowski - Software Engineer

What's great about Glovo is everyone knows the product and can share meaningful feedback with you, which helps you grow as an engineer. New features have an immediate impact on thousands of users. Great power, great responsibility, and a huge learning opportunity for everyone. I also enjoy the freedom to choose whether to work from home or from a well-located office that has unusual add-ons like ice cream, a barista, and a terrace.

"We're making a real and significant impact!"

Karolina Jabłońska - Software Engineer

When I started my journey at Glovo as a Software Engineer I instantly fell in love with the great atmosphere, meaningful values, and good-vibes culture. Working in a diverse, international environment is a great experience that has allowed me to develop both my personal capabilities as well as my professional skills. What I appreciate the most about working at Glovo is that we're making a real and significant impact!
Cultural offer

In Polish cities, there's a range of cultural events including art exhibitions, concerts, talks, culinary events, and film and music festivals. Museums and galleries are plentiful! During the summer months, there are many easily accessible outdoor activities.

Geographical location

Poland has beautiful trails in the mountains, spectacular national parks, and many lakes and rivers scattered around the country. Poland's central location in Europe also makes it very easy to visit other nearby European countries.

Fun facts

Did you know that…  

Polish beer is often flavoured with syrup 
Mushroom foraging is a popular activity across the country
Poland is home to the world's largest castle
Join Our Team
Are you interested in being part of a dynamically growing, world-class engineering organization? Don't hesitate to apply!
See more
FAQ Warsaw Tech Hub
Your questions answered.
We have put together commonly asked questions to give you more information about Glovo.